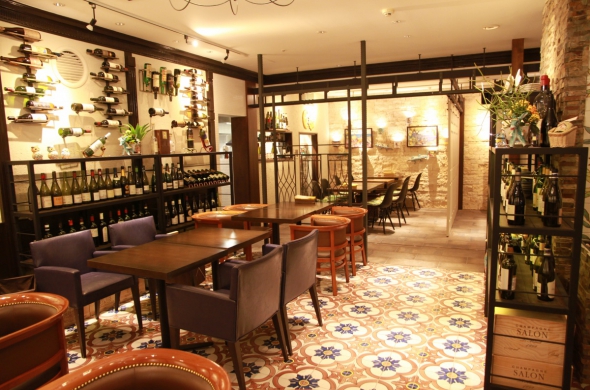 Italian restaurant Daniel's ALBA.
An authentic Italian is in your hotel.
You can get 10% discount for the dinner if you stay in a hotel.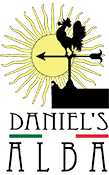 Opening hours
Morning

7:00 ~ 10:00

Lunch

11:30 ~ 14:30

Dinner

18:00 ~ 22:00
※Please ask the restaurant directly for the last call time.

***The price for lunch menu and dinner menu are not included tax (8%).***
Petit Buffet
980 yen
Please take your favorite dishes at the counter.
We will ask for drinks at the table.
◆Petit Buffet◆
・Ham
・Cheese
・Croissant
・Focaccia
・Boiled egg
・Serial
・Orange
・Yogurt
・Juice(orange & grape fruit)
Blended coffee
Caffe Latte
Cappuccino
Espresso
Iced coffee (Cold Crema)
Tea (Lemon / Milk / Straight)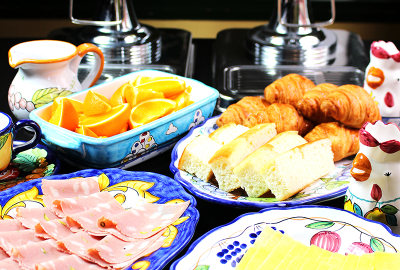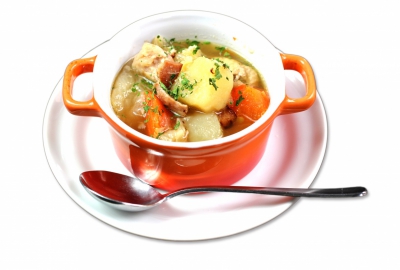 Special Morning
1,400 yen
Petit Buffet + Soup of chicken and vegetables.
Salad with bacon and cheese
420 yen
Lunch set
ALBA lunch

1,380 yen

Soup
Assorted Antipasto
Today's Pasta
Dessert
Coffee or Tea

Pasta lunch

778 yen

Salad
Focaccia
Today's pasta
Coffee or Tea, Small dessert, Soup(+100 yen each)

Bollito lunch

1,050 yen

Assorted Antipasto
Soup of chicken & vegetables
Bread
Coffee or Tea

Buonapetito lunch

1,900 yen

Soup
Assorted Antipasto
Today's Pasta(half-size)
Main course(choice)
Dessert
Coffee or Tea

Full course lunch

2,300 yen

Soup
Assorted Antipasto
Today's Pasta(half-size)
Fish dish
Meat dish
Dessert
Coffee or Tea

Pizza Margherita

1,500 yen

Pizza 4 kinds of cheese

1,600 yen

Large Size Pasta

+136 yen

Focaccia

46 yen
ASSAGGINI
ASSAGGINI

1,500 yen~

Appetizer

5 dishes/1,500 yen
8dishes/2,000 yen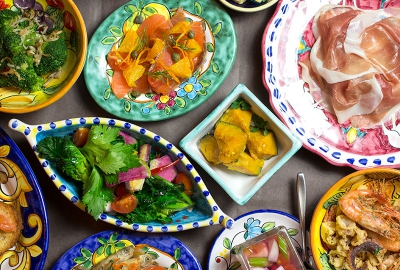 TIELLA
Italian cooked rice

Tiella Mussels(Italian cooked Rice)

1,580 yen

a basic Tiella

Veneta rabbit Tierra

1,680 yen

Tiella Seafood

1,680 yen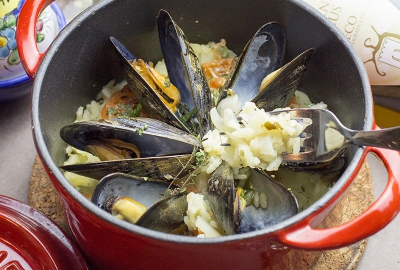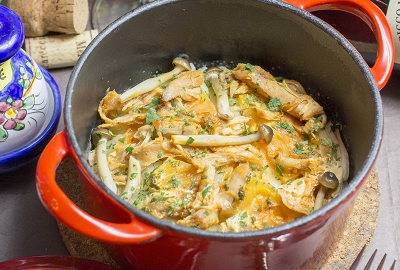 PESCE
Zuppa di Pesce(Seafood tomato stew)

2,100 yen

Tasty seafood Pesce!

Steamed seaweed & fish

1,480 yen

Good smell of the sea!

Fritti di mare(Seafood fritter)

1,200 yen

Steamed Red shrimp and stock of Nameko

880 yen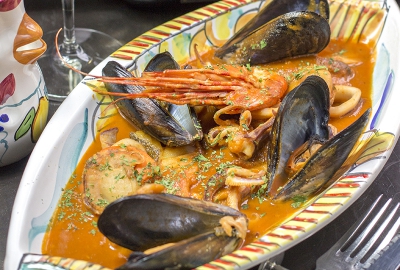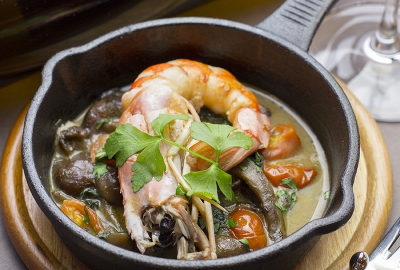 CARNE
Stufato di Agnello(Braised lamb)

1,800 yen

Juicy & delicious!

Black Angus Bistecca

2,300 yen

Trigger the boom of lean meat!

Steamed Pork belly

1,500 yen

Chicken Saute alla diavola

1,200 yen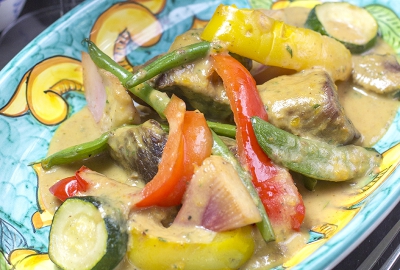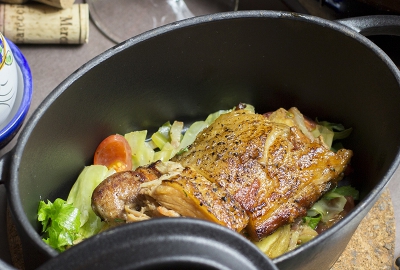 SPUNTINO
Appetizers

Bollito, Chicken & Vegetables

680 yen

Italian stew

Roasted pork with chili sauce

580 yen

Italian flavor chili sauce

Peperonata

380 yen

Vegetables gelee

280 yen

Broccoli and Baby Sardine

380 yen

Orange Marinade Salmon

580 yen

Potato salad with anchovies and capers

680 yen

Mushroom gorgonzola sauce

680 yen

Deep-fried spicy chicken wings

580 yen

Soy milk cheese marinated

380 yen

Sicilian style croquette(one piece)

380 yen

Pumpkin vanilla flavor

380 yen

Seafood pickled in sour

480 yen

Bruschetta Checca Sauce(one piece)

280 yen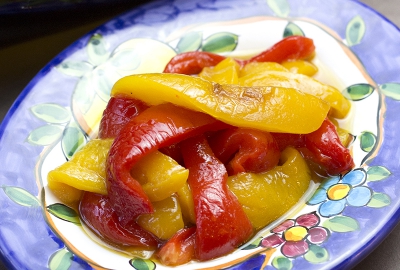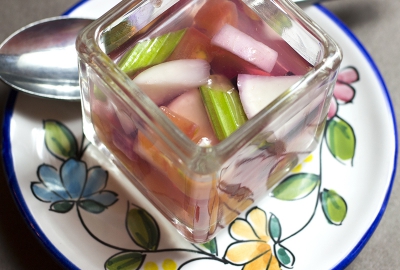 INSALATA
Selected vegetables

Caprese di Burrata

1,800 yen

flesh & creamy

Shrimp spicy salad

1,200 yen

Bagna cauda salad

1,300 yen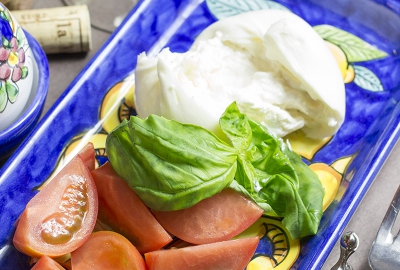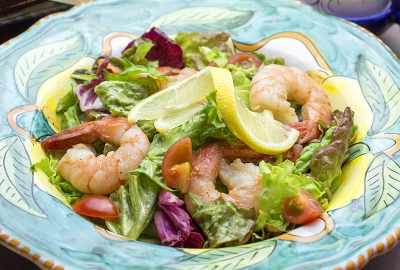 PASTA FRESCA
Daily cooked flesh pasta since 1995

Spaghetti Burrata & Basil Tomato Sauce

1,800 yen

flesh cheese from South Italy

Spaghetti with baby sardine and seaweed

1,200 yen

Spaghetti Rabbit & mushrooms tomato sauce

1,400 yen

Spaghetti homemade bacon carbonara

1,500 yen

Spaghetti homemade tuna and broccoli

1,300 yen

Fettuccini Seafood Ragouta cream sauce

1,400 yen

Fettuccini Ragouta sauce with pork and onion

1,300 yen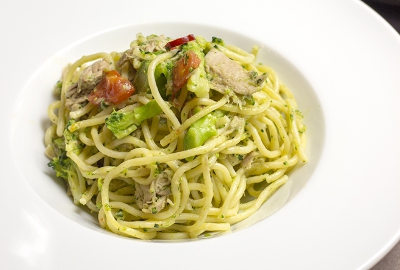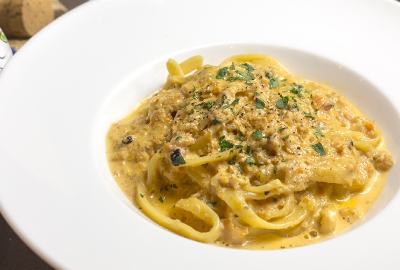 PIZZA
Margherita

1,500 yen

4 kinds of Cheese

1,600 yen

Red Onions Spicy Pizza

1,400 yen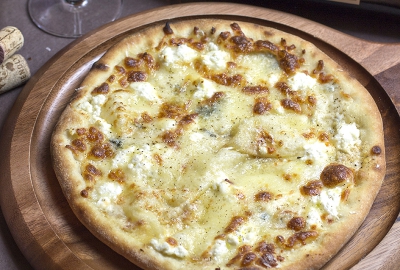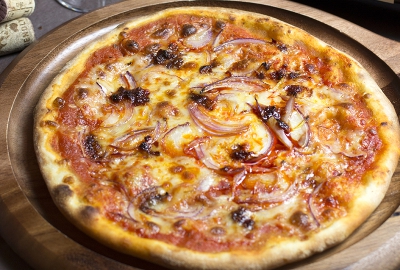 PROSCIUTTO
Prosciutto

Prosciutto
800 yen

Salami
600 yen

Mortadella
600 yen

Coppa Romagna
650 yen

Assorted prosciutto(half-size/full-size)
900 yen/1,580 yen
FORMAGGIO
Cheese

Bloomy Rind Camembert
600 yen

Blue Vein Gorgonzola Dolce
700 yen

Pie d'Angloys
700 yen
Mimolette
600 yen

Parumejano Reggiano 800 yen

Assorted Cheese(3 kinds/5 kinds)
880 yen/1,380 yen
DOLCE
Lemon tart

650 yen

Tiramisù

650 yen

Gateau Chocolat

650 yen

Baked Gorgonzola cheese cake

650 yen