A millennium ancient city, KYOTO.
This European small hotel fuses the traditional elegant atmosphere and the stylish European hotel taste.
The frequent hospitality is in a relaxation time.
Your Kyoto Travel starts from here.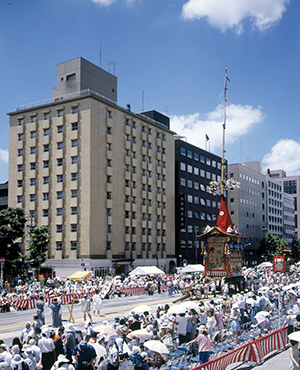 The origin of the name "HOTEL GIMMOND"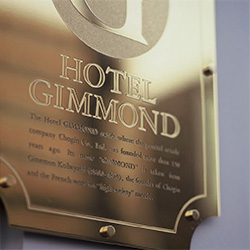 HOTEL GIMMOND was set up in 1975 by Synthetic Fiber Trading Company Chogin Co., Ltd with over 200 years history in Kyoto where Chogin was originally founded.
HOTEL GIMMOND was named as conbine "GIN" of the second-generation owner of Chogin "Gin-e-mon Kobayashi(1800~1874)" who contributed to the development of the company, and "MONDE" which means world in French.